---
The ideal impression trays for orthodontic impressions made of stainless steel. Deep form and perfect retention offered by the perforations. Available in 6 sizes.
Impression trays - disposable
Made of advanced medical grade polystyrene, which is designed to be disposable and will not bend or flex. Provides sharp detail all the time. Can be easily customized with hot water. Sturdy ergonomic handles for comfortable control.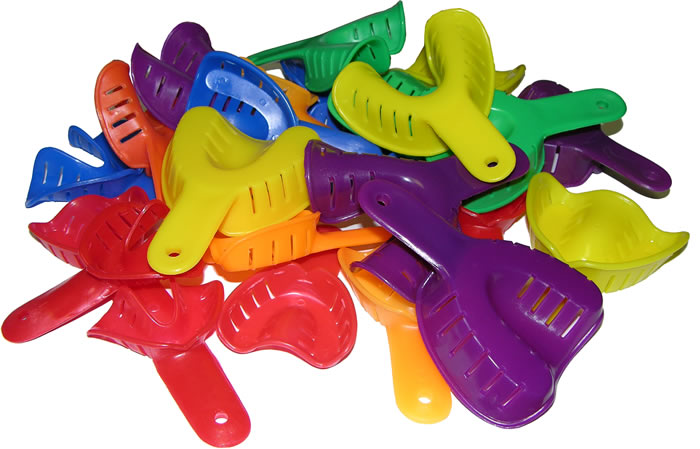 Select your product: