---
Discreet - a totally new approach to lingual orthodontics.
Based on the successful ideology of the Cannon bracket system, we are now proud to offer the next logical development: the Discreet lingual bracket system.
Discreet brackets eliminate the dilemma regarding vertical or horizontal insertion, by offering both possibilities! With careful management, these brackets can be mounted without laboratory preparation. Ligation with steel ligatures (friction) or elastic ligatures (non-friction).
17-4 grade stainless steel for greater strength
80 GAUGE FOIL MESH direct mesh bond pad for reliable bond retention
Torque in base
Contoured tie wings for added patient comfort
Colour enhanced ID for easier identification
Centered hook for accuracy and comfort
Vertical access for easy leveling
Ample tie wing area for easy bracket ligation
Horizontal access for space closure
Available in slot 0.018"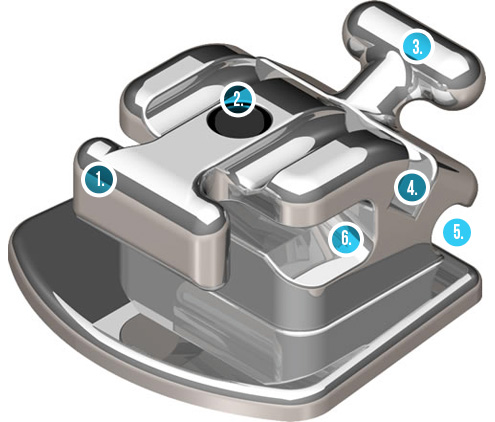 Select your product: